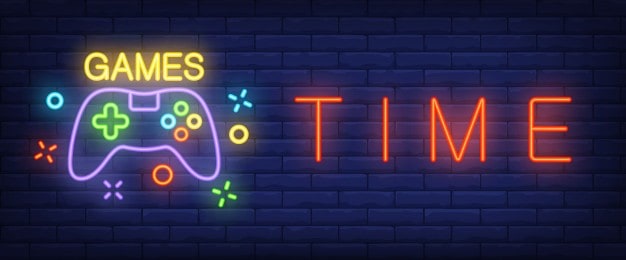 In terms of digital marketing, Gamification can be defined as a set of dynamic and entertaining elements you integrate into your website, app, social media or email campaigns to make the user's experience of your service more diverting and engaging. Carrying a sense of competition, Gamification triggers excitement, which will encourage users to get eager for achievements and rewards. And because of Gamification, people would use more often the website or app they have previously enjoyed interacting with.
Some common examples of Gamification can be:
Wheel of Fortune
Quiz
Custom DIY
Crossword Puzzles
Find the Differences
Here are the 5 benefits of Gamification in digital marketing:
1) Improve Consumer Engagement
Brands need to recognise the value of multiple touchpoints in the decision journey. Gamification provides a way for brands to build relationships with their target audience and influence their decision-making process. It also makes the user experience more enjoyable and results in better satisfaction. For example, the visitor who got fun browsing your website is more likely to recommend it to friends. The user who got fun reading your previous email is more likely to open the next one.
2) Make Data Collection GDPR (Data Protection Regulation) Compliant
Data is the centrepiece to most digital marketing campaigns with the more you know about your existing customers and target audience, the better you can target your future campaigns. Gamification uses different options to encourage people to provide personal info (contacts, product preferences) in exchange for bonuses (points, prizes, starts, achievements, badges, % off, etc.). People are more likely to share data when they get something in return, what's more important, get instantly.
3) Perfect to target Generation Z
Gamification is the perfect marketing tool to attract Gen Z (16-24-Year-Olds) consumers. Being the first generation to be brought up with such fast pace technology including smartphones, tablets and AI, Gen Z are becoming the biggest group of consumers. Gamification techniques are already being used by this generation in education with apps such as Teach Your Monster to Read and Busy Things. In the near future, this trend will definitely increase over time.
4) Maintain Consumer Relationships
Marketers have often forgotten that relationships need to be mutually beneficial between the brand and its customers. A really exciting opportunity afforded by Gamification is the ability to reward consumers for their loyalty, engagement and sharing the brand's message in a fun and captivating manner.
Building relationships with a target audience can be achieved using Gamification techniques in a number of ways including:
Loyalty Programmes e.g. rewards, badges and points
Friendly Competitions e.g. McDonalds Monopoly Game
Personalised Content e.g. Personalised games based on customer data
Fun Puzzle Games e.g. Word puzzles, crosswords, Sudoku and etc.
Leaderboards e.g. NikePlus App
5) Increase Brand Awareness
Brands are always looking for ways to reach their existing audience, new audiences or reconnect with old audiences. Gamification provides the opportunity for consumers to engage with a brand in a new and fun approach. Gamification also provides brands with the opportunity to showcase a more playful and fun personality, which these interactions are intended to provide positive associations and relationships for the user to the brand, which will benefit in the long term.
In the digital era where traditional marketing is passing the torch to online content, marketers today must be well versed in the different digital platforms. Aventis School of Management offers working professionals a Part-Time Graduate Diploma programme in Digital Marketing and Gamification. This is a six-month program comprising four modules that aim to equip you with the skills to help you to master digital marketing. The programme is designed to provide candidates with a comprehensive examination of tactics and strategies across social media, search engine marketing, web analytics, gamification, and email marketing. This programme aims to equip students with the critical skills to apply exciting new technologies and measure with sophisticated analytics.
Find out more today on our website. Download brochure now!
Source:
https://esputnik.com/en/blog/gamification-digital-marketing-formula-solutions-examples
https://www.digitalmarketing-conference.com/5-benefits-of-using-gamification-in-your-digital-marketing-strategy/