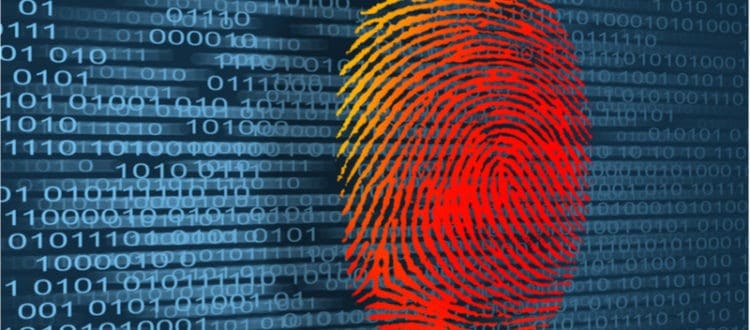 Did you know that there is a cyber-attack every thirty-nine seconds? It is estimated that by the year 2021, $7 trillion will be made from cyber criminal activities. Investigating these attacks can prove to be difficult since cyber criminals keep inventing new ways of covering their tracks. The job of assessing the damage caused by a security breach and tracking those responsible belongs to a forensics investigator.
What is Forensic Science and what is its role in criminal investigations?
Digital Forensics or Digital Forensic Science, is a branch of forensic science that focuses on the recovery and investigation of material related to cyber crime, found in digital devices. The term digital forensics was first used as a synonym for computer forensics. Since then, it has expanded to cover the investigation of any devices that can store digital data.
Forensic Investigators are computer experts that sit at the intersection of computing and law enforcement. They perform a number of criminal investigations by dissecting the anatomy of a digital attack. A certified fraud investigator can work directly with law enforcement organizations such as the Federal Bureau of Investigations (FBI) or for private organizations that coordinate with law enforcement to bring cyber criminals to justice. Since cyber security investigation entails the gathering of data and evidence of an attack, forensics investigators act as witnesses to most cyber crime activities.
What is the role of a Forensic Investigator?
It is the job of a cyber security investigator to investigate an attack that has already happened by recreating the attacker's footsteps. A cyber security investigator is also known as a forensic investigator or a fraud investigator. Forensic investigators conduct their investigations on a myriad of digital computing artifacts like computer systems, CDs, hard drives, and electronic documents like emails and JPEG files. The digital forensics sector is divided into several branches that include databases, firewalls, mobile devices, and network forensics. A forensics investigator can work with different organizations such as the government, accounting firms, banks, law firms, and software development companies. Any business that uses computer systems or web applications requires the services of a forensics investigator at some point in time. Other cyber security investigators chose to start their own forensics consulting firms to get the opportunity of working with a variety of clients across all sectors.
What do Crime Scene Investigators do daily?
Digital Forensics is an interesting career that could be pursued by anyone who enjoys drilling down into problems and solving them using advanced computing skills. A Forensics investigator's daily role includes the investigation of the following:
Hard disk and file system – these are an especially important source of information for a forensics investigator hence they should have vast knowledge of these two.
Mobile forensics – since mobile phones are used to commit many cyber crimes and are widely used, an investigator should be able to retrieve information like deleted messages and logs and use them to augment their forensics investigations.
OS forensics – a forensics investigator should have proper understanding of the common operating systems like windows, MAC, and LINUX which are mostly targeted by cyber criminals.
Cloud forensics – with cloud computing being widely adopted more, a forensics investigator must learn how to conduct their investigations in a cloud environment.
Email forensics – since social engineering attacks are mostly perpetrated via email, an investigator should be able to follow this trail and capture cyber criminals.
How to Become a Forensics Investigator
To be a forensics investigator, one must have relevant academic qualifications in digital forensics, computer forensics. You can consider doing our Graduate Diploma in Digital Forensics & Cyber Security to learn about this field. It is an exclusive course at Aventis that offers a unique hybrid curriculum consisting of specialized cyber security module developed by EC-Council paired with Aventis' Digital Forensics and Cyber Security modules. Successful completion of the EC Council module allows students to be awarded a professionally – recognised certification awarded by EC-Council Computer Hacking Forensic Investigator (CHFI)* in addition to the Graduate Diploma in Digital Forensics and Cyber Security.
This allows you to become an established forensics investigator with the above certifications. A computer forensics training will fortify the application knowledge of law enforcement personnel, system administrators, security officers, defense and military personnel, legal professionals, bankers, security professionals, and anyone who is concerned about the integrity of the network infrastructure.
Have a topic you would like to read about? Post your comments or suggest it to us here! Your topic of interest might just be in our next #aventisdialogue
Reference:https://blog.eccouncil.org/the-role-of-a-forensics-investigator-in-law/