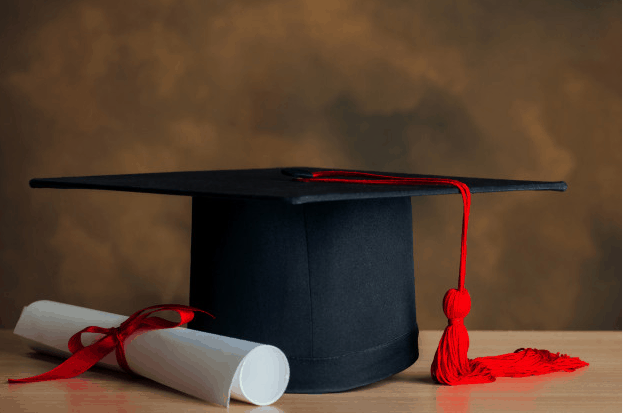 5 Differences between Professional Certifications & Postgraduate Degrees (and which is suitable for you)
6 Mins read, by Aventis School of Management


After working for some time in the corporate world, you've decided to further your education, but you are not sure what type of program is right for you. Whether you are looking for career progression or a career switch, understanding the differences between a degree and a professional certificate can help ensure that investing in your future aligns with your ultimate goals.
In this article, we will break it down to you in Singapore's context, what are the differences between getting a professional certificate and a postgraduate degree, and which is more suitable for you.
1. Time Investment
Singaporeans are at work, a lot.
In fact, people in Singapore work an average of 45.8 hours per week (Labour Market Survey, Manpower Research & Statistics Department, MOM) making us the second hardest-working city in the world. Thus, the time spent on further education is one of the utmost concerns of working professionals looking to study.
Professional Certification: General professional courses can range from 2 days to a week. For accredited professional certifications such as Association of Chartered Certified Accountants (ACCA), the total duration required for successful candidates to complete all levels is 3 years.
Postgraduate Degree: Full time or part-time programmes can range from 10 months to 24 months.
2. Cost Of Programmes
Investing in your future requires you to tap into your finances. It will not come cheap or free but there are always options available to assist you in your studies. Some options include SkillsFuture – government initiative for Singaporeans to upgrade their professional skills, usually only available for short courses, company sponsorships, and education loans.
Professional Certification: Starting from $500 (Not inclusive of exam fees and other miscellaneous fees)
Postgraduate Degree: Ranging from $5,000 to $120,000 ( Postgraduate diplomas, Master's Degree, etc.)
3. Difficulty Level
For those of you who have left school for some time or taking a new major that's different from your current job field, the level of difficulty and passing rate of the programme may be a concern.
Professional Certification: Passing rates for programmes vary. Eg. Certified Human Resource Administrator (CHRA) – 85.33%, Chartered Financial Analyst (CFA) programme – 41%
Postgraduate Degree: Usually requires a high level of commitment, however, you are unlikely to fail unless you drop out due to personal reasons or submit your assignments late.
4. Career Prospects
Investment comes with expected returns and in this case, the job prospects after you have completed your education upgrade are the focus of this comparison.
Professional Certification: The aim of the professional course is to develop your skills in a particular area of study. You are likely to learn more about the technical aspects of the programme. Eg. How to effectively run a successful Linkedin marketing campaign.
The subjects covered are more niche, so there are less job opportunities. However, if you are looking to switch careers, a relevant professional certificate will increase your chance of getting an entry-level or junior position.
Postgraduate Degree: Most graduate programmes will cover a broader range of content. Take for example a Master in Business Administration (MBA), the programme covers Accounting, Decision Sciences, Finance, Management and Organisation, Marketing, Strategy and Policy.
As a wide range is covered, it also means that more job opportunities are opened up for you. MBAs are especially versatile and are great for both career switches and moving up the corporate ladder.
5. Relevancy
So you've decided to spend thousands or even tens of thousands on a programme to upgrade your skill set and gain a qualification. What if you find out after completion that your qualification is no longer relevant to the current workforce and no longer in demand?
Professional Certification: Certifications usually require renewal. In Singapore's context, certain professional certifications may be 'popular' for a few years or a decade but will phase out quickly when another certification starts to gain more recognition. Eg. Most IT certifications require renewal every 2 to 3 years.
Postgraduate Degree: Modules and content taught in a degree will change and update with newer case studies and research. However, a degree does not expire and is 'Good for Life'.
____________
So Which Is Suitable For Me?
Here's a summary on the differences between the two:
With lower fees and generally shorter duration, it is no surprise that most people will just go for a professional certification first for self-upgrade. However, one thing to remember is that while some professional certifications are indeed more convenient and even considered prestigious in the industry, a degree will stay with you for life and also gives you the chance to expand your network and make valuable connections through the classes attended.
How Do You Decide?
Ask yourself what are your goals? Are you looking to study to progress from your current position or looking to switch into a different sector? How much time, effort and investment are you willing to put into your studies? Only when you are sure of what you want to achieve would you be able to benefit from the programmes!